You must allow cookies and JavaScript for a proper shopping experience.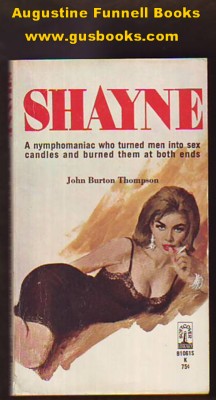 Price: $6.00
Publisher: Softcover Library B1061S : 1967
Seller ID: 016516
Binding: Paperback
Condition: Good
---
The story of "a nymphomaniac who turned men into sex candles and burned them at both ends." (owie owie owie!) 154 pages. Moderate handling wear.
View More...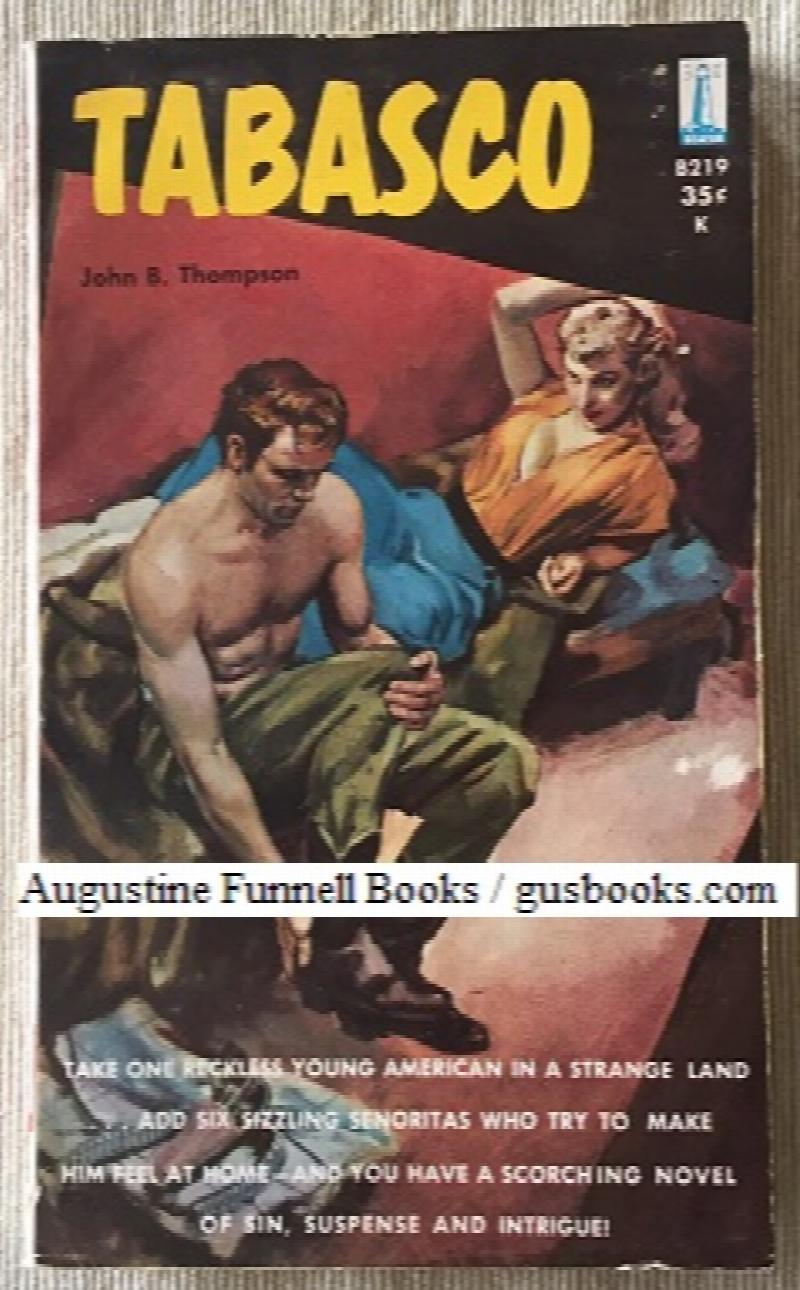 Price: $15.00
Publisher: New York, Beacon B219 : 1959
Seller ID: 019231
Binding: Paperback
Condition: Very Good
---
Canadian printing A woman scheming a lucrative swindle in Mexico sends her cat's-paw boyfriend on a dangerous mission to that country, where he promptly meets sisters Esta, Thereze and Deldee. While any reasonable man would finish what's on his plate before heading back to the buffet table for more, our protagonist soon meets another trio of sisters -- Ynez, Yolanda and Yma -- and in damn short order has two sets of girls "going after him shamelessly both singly and in groups." 188 pages + three pages advertising other Beacon titles. Moderately cocked w/light edgewear, surface wear, 1" ink ...
View More...